Please use this form to send your order to our order department. Your order will be attended to and assuming it has been received by the required deadline will be delivered on the date you requested (subject to our delivery schedule).
If you wish to receive details of our delivery schedule to your area please call our orders department on 0345 450 8888 or use our general enquiry form.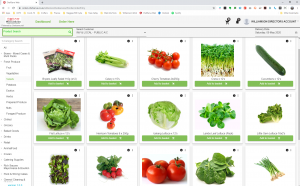 Update – please note we now have a trade portal available where you can see what is available and order straight to your account. You can create your own daily or category based templates to assist you and your team with your regular ordering routine. Please ask for details and our sales and orders team will be happy to set everything up for you.