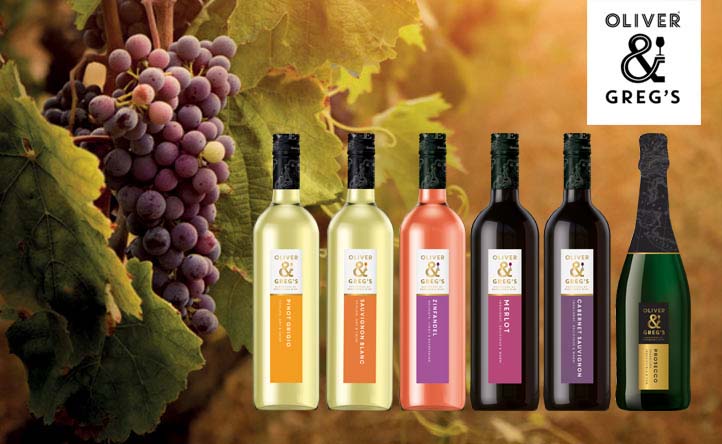 After a busy Easter period, I am already encouraged by the amount of activity we are experiencing as the new season gets fully underway. I hope the same is true for all our customers.
May is a major season change for fresh produce with 'new season' being attached to a lot of descriptions. As well as more local product becoming available there will be the inevitable shortages which we will be working hard to cover. For the latest information please follow us on Twitter and look for the hashtags #seasonalpicks and #foodmarket.
The recently launched Café Express range of coffee products has been a big success with many of our customers this Spring. Seeking out new products like these that provide customers with good profit margins while retaining quality and maximising value is a major priority for Williamson Foodservice.
With this in mind, I am delighted to launch a new wine brand to us in Oliver & Greg's. This is a respected range that covers the popular varietals and I am sure you will have a high degree of confidence in the wines being offered which include single serve options too. Like Café Express, they offer incredible quality and value at a very competitive price.
I'd like to say a big thank you to all our customers for working with us on a more effective ordering and delivery system. Hopefully as the season gets even busier this will result in accurate orders arriving on time and in the best possible condition. You can also place your order online.
Our May special promotions brochure has just been released and hopefully there is plenty in there that helps you stock up and deliver better returns in whatever area of the north food and drink sector you occupy. This month's brochure illustrates the diversity of our products from confectionary and craft beers to premium soft drinks and essential cleaning supplies.
We also feature some of the less well known products from Rich Sauces and Alfee's. Rich Sauces White Sauce and Alfee's Garlic Mayonnaise and Peri Peri Sauce will hopefully provide some extra ideas and inspiration for your menus this season! Wooha's innovative KeyKeg range is also included and these 30 litre kegs of draught beer are an ideal way for those wanting to capitalise on the growth of the craft beer market without the risks associated with traditional casks.
Finally, I would be grateful if you could spare a moment or two to read about the Highland Hospice Everest Highlander Cycle challenge that myself and Field Sales Representative Andy Barbour are undertaking later this year. Any support you are able to provide for this valuable cause would be greatly appreciated. Many thanks to all of you who have already donated. It is much appreciated.
Thanks for taking the time to read this update and in the meantime, I hope your plans are progressing well for the season ahead.
Gary Williamson
Managing Director