Wholesale Fresh Produce
For the most recent produce update click here.
Williamson Foodservice began it's life as a fruit producer and fresh produce wholesale business selling it's seasonal berries around the local area. Today fresh produce remains a major specialism of our company. With a dedicated procurement team, warehousing and temperature control throughout our distribution chain we are able to offer our customers the highest quality fresh produce available throughout the seasons. Our fleet is wholly temperature controlled and we strive to exceed industry standards at every stage of selection, procurement, distribution and handling.
With a strong emphasis on local produce we work with producers throughout UK & Europe and suppliers world wide. Perfection is what we strive for and our team at Williamson Foodservice work with customers to continually improve our offering. Unlike firms that rely on wholesale markets for their produce, we source direct ensuring that the quality, specification and – importantly for Highland customers – shelf-life is what our customers demand.
Whatever item your menu requires we will be able to source – or advise when seasonably available and what options exist.
Orders can be placed for a next day delivery, we maintain the highest availability of stock which ensures that our order fulfilment is unrivalled in the area.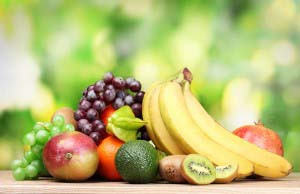 The following lists show some of the produce we stock.
This is by no means an exhaustive list so if you want anything in particular please ask!