Cakes and slices of exceptional quality
John Peck and his team at Peck and Strong has been baking by hand with flair for more than 30 years, using only the finest ingredients and with no short cuts whatsoever.  Baking that is real and simple, packed with flavour, generous in every way and always with his own distinctive signature!
All Peck and Strong products are suitable for Vegetarians. Some carry no gluten, while others may be suitable for Vegans, or dairy free.
Supplied to you from frozen, straight from the bakery – the Tray Bake Slices still within their original baking parchment …



Generous sample boxes are available on request. Do ask!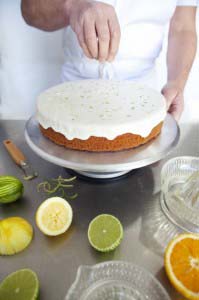 Whole Cakes
Supplied whole and unmarked
Every cake made by hand
Made using Free-Range eggs
No compromise on quality of ingredients
Vegan options available
Sold from frozen – 7 day shelf life once defrosted.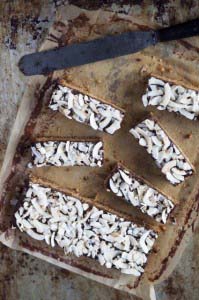 Premium Tray Bake Slices
Cut – not wrapped
16 generous slices to a box,
still within their baking parchment
Gluten-Free options
Flapjacks made with Tate & Lyle Brown Sugar syrup
Sold from frozen – long shelf life in your cake cabinet.