Soft drinks, fruit juices and non-alcoholic beverages
As wholesale soft drink, fruit juice and water suppliers to the hospitality and retail industries of Inverness and the Highlands & Islands of Scotland, we stock a wide range of market-leading, premium soft drink brands guaranteed to refresh your menu (and your customers), while enhancing your profits.
With customer buying habits and trends changing all the time, ensure you have access to the levels of stock you require by bulk buying from Williamson Foodservice.
Our centrally based, dedicated Inverness drinks warehouse, means we can supply your needs quickly (while allowing you to save on storage space).
As the North of Scotland increasingly becomes a popular tourism destination, the hospitality and catering sector goes from strength to strength. Our wholesale distribution of premium soft drinks, fruit juices and water follow suit to keep the region supplied. If you are a caterer, retailer or use food and drink as part of your organisational activities, you will always have drinks 'on tap' with Williamson Foodservice.
We stock over 200 different varieties of soft drinks including market-leading brands such as:
Scottish soft drinks include: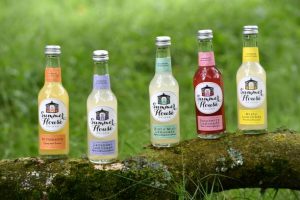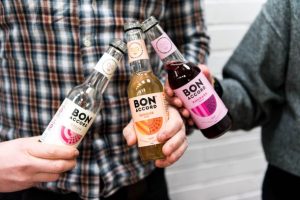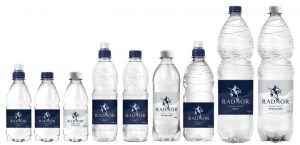 How To order
In addition to calling our telesales team on 0345 450 8888 you can use the documents above to order goods from this category.
Excel File: Simply save to your PC, complete your order along with contact details and upload via our Web Order Form.
PDF file: Print the form, complete using black ink then either Fax us on 0800 028 2953 or scan and upload via our Web Order Form.
If you want to receive any further details on any of these products please contact us.
| Code | Description | Unit of Sale |
| --- | --- | --- |
| 60000250 | Summer House Misty Lemonade 12x250ml | Case |
| 60001020 | Mixer Standard Coke 24 x 200ml | Case |
| 60001033 | Coca Cola Cans 24 x 330ml | Case |
| 60001050 | Coca Cola Bottle 24 x 500ml | Case |
| 60001175 | Coca Cola Coke Pet 6 x 1.75ml | Case |
| 60001250 | Summer House Scottish Rasp Lemonade 12 x 250ml | Case |
| 60002020 | Mixer Diet Coca-Cola 24 x 200ml | Case |
| 60002033 | Diet Coke Cans 24 x 330ml | Case |
| 60002050 | Diet Coca Cola Bottle 24 x 500ml | Case |
| 60002175 | Diet Coke Pet 6 x 1.75ml | Case |
| 60002250 | Summer House Hint O Mint Lemonade 12 x 250ml | Case |
| 60003033 | Coke Glass Bottle 24 x330ml | Case |
| 60003034 | Diet Coke Glass 24 x 330ml | Case |
| 60003250 | Summer House Lavender Lemonade 12 x 250ml | Case |
| 60004250 | Walter Gregors Tonic 24 x 200ml | Case |
| 60005033 | Irn Bru Original 24 x 330ml | Case |
| 60005050 | Irn Bru Bottle 12 x 500ml | Case |
| 60006033 | Sugar Free Irn Bru 24 x 330ml | Case |
| 60006050 | Sugar Free Irn Bru Bottle 12 x 500ml | Case |
| 60007033 | Fanta Orange 24 x 330ml | Case |
| 60007050 | Fanta Orange Bottle 12x500ml | Case |
| 60008033 | 7Up Cans 24 x 330ml | Case |
| 60009033 | Pepsi 24 x 330ml | Case |
| 60010033 | Fanta Lemon Can 24 x 330ml | Case |
| 60010050 | Fanta Lemon Bottle 12 x 500ml | Case |
| 60011033 | Fanta Fruit Twist Can 24 x 330ml | Case |
| 60011050 | Fanta Fruit Twist Pet 12 x 500ml | Case |
| 60012033 | Dr Pepper Cans 24 x 330ml | Case |
| 60012050 | Dr Pepper Pet 12 x 500ml | Case |
| 60013033 | Lilt Cans 24 x 330ml | Case |
| 60013050 | Lilt Pet 12 x 500ml | Case |
| 60015033 | Tango Apple Cans 24 x 330ml | Case |
| 60016033 | Sprite 24 x 330ml | Case |
| 60016050 | Sprite Bottle 12 x 500ml | Case |
| 60018033 | Irn Bru Glass Bottles 24 x 330ml | Case |
| 60019033 | Irn Bru Sugar Free Glass Bottles 24 x 330ml | Case |
| 60020033 | Fanta Orange Glass 24 x 330ml | Case |
| 60021033 | Sprite Glass Bottles 24 x 330ml | Case |
| 60022033 | St Clements Orange 12 x 330ml | Case |
| 60023033 | St Clements Apple 12 x 330ml | Case |
| 60025050 | Oasis Summer Fruits 12 x 500ml | Case |
| 60026050 | Oasis Citrus Punch 12 x 500ml | Case |
| 60027050 | Oasis Apple & Blackcurrant 12 x 500ml | Case |
| 60028027 | Feel Good Sparkling Cranberry & Lime 24x275ml | Case |
| 60029027 | Feel Good Sparkling Orange & Passionfruit 24x275ml | Case |
| 60030027 | Feel Good Sparkling Apple & Elderflower 24x275ml | Case |
| 60031027 | Feel Good Still Cranberry & Pomegranate 24x275ml | Case |
| 60032027 | Feel Good Still Orange & Mango 24x275ml | Case |
| 60033050 | Price Marked Strathmore Still Water 24 x 500ml | Case |
| 60037033 | Old Jamaica Ginger Beer 24 x 330ml | Case |
| 60038050 | Powerade Blue 12 x 500ml | Case |
| 60039025 | Emerg Energy 24 x 250ml | Case |
| 60039050 | Emerge Orange Sports Cap 12 x 500ml | Case |
| 60040005 | Sugar Free Orange Cordial 5ltr | Each |
| 60040050 | Belvoir Cordial Elderflower & Rose 6 x 50cl | Case |
| 60041005 | Orange Squash Cordial 5ltr | Each |
| 60041050 | Belvoir Cordial Raspberry & Lemon 6 x 50cl | Case |
| 60042005 | Lime Cordial 5ltr | Each |
| 60042050 | Belvoir Cordial Lime & Lemongrass 6 x 50cl | Case |
| 60043005 | Blackcurrant Cordial Squash 5ltr | Each |
| 60043050 | Belvoir Cordial Raspbery & Rose 6 x 50cl | Case |
| 60044034 | Bundaberg Lime Lemon & Bitters 12x375ml | Case |
| 60045034 | Bundaberg Blood Orange 12 x 375ml | Case |
| 60046034 | Bundaberg Pink Grapefruit 12 x 375ml | Case |
| 60047034 | Bundaberg Peach 12 x 375ml | Case |
| 60048037 | Bundaberg Stubby Ginger Beer 12 x375ml | Case |
| 60049037 | Bundaberg Stubby Root Beer 12 x 375ml | Case |
| 60050050 | Perfectly Clear Strawberry 12 x 500ml | Case |
| 60051050 | Perfectly Clear Apple 12 x 500ml | Case |
| 60052050 | Perfectly Clear Summer Fruits 12 x 500ml | Case |
| 60053050 | Perfectly Clear Lemon & Lime 12 x 500ml | Case |
| 60054050 | Perfectly Clear Blackcurrant 12 x 500ml | Case |
| 60055050 | Perfectly Clear Cherry 12 x 500ml | Case |
| 60061033 | Capri-Sun Orange 15 x 330ml | Case |
| 60065200 | Fresh Pink Grapefruit Juice 2ltr | Each |
| 60066200 | Fresh Orange Juice 2ltr | Each |
| 60067200 | Fresh Apple Juice 2ltr | Each |
| 60068100 | Kulana Orange Juice 12 x 1ltr | Case |
| 60069100 | Kulana Apple Juice 12 x 1ltr | Case |
| 60070100 | Kulana Grapefruit Juice 12 x 1ltr | Case |
| 60071100 | Kulana Tomato Juice 12 x 1ltr | Case |
| 60072100 | Kulana Pineapple Juice 12 x 1ltr | Case |
| 60073100 | Bramble Hill Cranberry Juice 12 x 1ltr | Case |
| 60075028 | Ribena Blackcurrant 24 x 250ml | Case |
| 60078028 | Ribena Strawberry 24 x 250ml | Case |
| 60079020 | Kulana Apple Juice 27 x 200ml | Case |
| 60080020 | Kulana Orange Juice 27 x 200ml | Case |
| 60081025 | Belvoir Presse Mango & Peach 12x25cl | Case |
| 60082025 | Belvoir Presse Cox Apple 24 x 25cl | Case |
| 60084075 | Belvoir Presse Elderflower 12 x 25cl | Case |
| 60085025 | Belvoir Cranberry Presse 12 x 25cl | Case |
| 60086050 | Belvoir Cordial Spiced Winter Berries 6x50cl | Case |
| 60087025 | Belvoir Presse Pomegranite & Raspberry 12 x 25cl | Case |
| 60091050 | Belvoir Cordial Blueberry & Blackcurrent 6x50cl | Case |
| 60092025 | Belvoir Presse Cucumber & Mint 24 x 25cl | Case |
| 60093025 | Belvoir Presse Dragonfruit & Raspberry 24 x 25cl | Case |
| 60093050 | Belvoir Elderflower Cordial 6x50cl | Case |
| 60094050 | Belvoir Cordial Ginger 6x50cl | Case |
| 60095050 | Belvoir Cordial Honey Lemon & Ginger 6x50cl | Case |
| 60097250 | Belvoir Cordial Mango & Peach 6x50cl | Case |
| 60098025 | Belvoir Elderflower Presse Cans 12 x 250ml | Case |
| 60099025 | Belvoir Raspberry Presse Cans 12 x 250ml | Case |
| 60100025 | Belvoir Coconut & Lime Presse Cans 12 x 250ml | Case |
| 60102033 | Simply Fruity Apple 12 x 330ml | Case |
| 60104033 | Simply Fruity Blackcurrant 12 x 330ml | Case |
| 60105033 | Sanpellegrino Lemon & Mint 24 x 330ml | Case |
| 60106033 | Sanpellegrino Orange & Pomegranate 24 x 330ml | Case |
| 60107033 | Sanpellegrino Aranciata Rossa Can 24 x 330ml | Case |
| 60108033 | Sanpellegrino Pompelmo Grape Can 24 x 330ml | Case |
| 60109033 | Sanpellegrino Limonata Cans 24 x 330ml | Case |
| 60110033 | Sanpellegrino Aranciata Cans 24 x 330ml | Case |
| 60111033 | Tango Orange Cans 24 x 330ml | Case |
| 60112033 | Pepsi Diet Cans 24 x 330ml | Case |
| 60113033 | Vimto Cans 24 x 330ml | Case |
| 60114033 | Schweppes Lemonade Cans 24 x 330ml | Case |
| 60115012 | Fentimans Ginger Beer 24 x 125ml | Case |
| 60115027 | Fentimans Ginger Beer 12 x 275ml | Case |
| 60116027 | Fentimans Victorian Lemonade 12 x 275ml | Case |
| 60117027 | Fentimans Orange 12 x 275ml | Case |
| 60117075 | Fentimans Rose Lemonade 8 x 750ml | Case |
| 60118027 | Fentimans Curiosity Cola 12 x 275ml | Case |
| 60118075 | Fentimans Cola 8 x 750ml | Case |
| 60119027 | Fentimans Lemon Shandy 12x275ml | Case |
| 60119075 | Fentimans Ginger Beer 8 x 750ml | Case |
| 60120027 | Fentimans Dandelion & Burdock 12 x 275ml | Case |
| 60120075 | Fentimans Dandelion & Burdock 8 x 750ml | Case |
| 60121012 | Fentimans Curiosity Cola 24 x 125ml | Case |
| 60121027 | Fentimans Rose Lemonade 12 x 275ml | Case |
| 60121127 | Fentimans Lime & Jasmine 12 x 275ml | Case |
| 60122027 | Fentimans Cherry Tree Cola 12 x 275ml | Case |
| 60123027 | Fentimans Elderflower 12 x 275ml | Case |
| 60124012 | Fentimans Tonic Water 24 x 125ml | Case |
| 60125012 | Fentimans Light Tonic Water 24 X 125ml | Case |
| 60126012 | Fentimans Rose Lemonade 24 X 125ml | Case |
| 60127012 | Fentimans Herbal Tonic 24 x 125ml | Case |
| 60128012 | Fentimans Ginger Ale 24 x 125ml | Case |
| 60129012 | Fentimans Bitter Lemonade 24 x 125ml | Case |
| 60130001 | Xtra Inr Bru 24x330ml | Box |
| 60130002 | Xtra Irn Bru 12x500ml | Box |
| 60131033 | Barr Lemonade Cans 24 x 330ml | Case |
| 60131075 | Barr Lemonade NRGB 12 x 750ml | Case |
| 60133050 | Lipton Ice Tea Raspberry 12 x 500 ml | Case |
| 60134012 | Fentimans Soda Water 24x125ml | Case |
| 60135012 | Fentimans Pink Grapefruit Tonic 24x125ml | Case |
| 60137001 | Schweppes Lime Cordial1ltr | Each |
| 60138001 | Schweppes Orange Cordial1ltr | Each |
| 60142001 | Schweppes Blackcurrant Cordial1ltr | Case |
| 60145075 | Franklin & Sons Straw & Scottish Rasp 12 x 275ml | Case |
| 60146075 | Franklin & Sons Lemonade Elderflower 12 x 275ml | Case |
| 60147075 | Franklin & Sons Dandelion & Burdock 12 x 275ml | Case |
| 60148075 | Franklin & Sons Apple & Rhubarb 12 x 275ml | Case |
| 60149075 | Franklin & Sons Ginger Beer 12 x 275ml | Case |
| 60150012 | Schweppes Orange Juice 24 x 125ml | Case |
| 60150020 | Schweppes Orange Juice 24 x 200ml | Case |
| 60151012 | Schweppes Tomato Juice 24 x 125ml | Case |
| 60152012 | Schweppes Tonic 24 x 125ml | Case |
| 60152020 | Schweppes Mixer Tonic Water 24 x 200ml | Case |
| 60152100 | Schweppes Tonic Pet 6 x 1ltr | Case |
| 60153012 | Schweppes Bitter Lemon 24 x 125ml | Case |
| 60153020 | Schweppes Mixer Bitter Lemon 24 x 200ml | Case |
| 60153150 | Schweppes Lemonade 12 x 1.5ltr | Case |
| 60153200 | Schweppes Lemonade 24 x 200ml | Case |
| 60154012 | Schweppes Slim Line Tonic 24 x 125ml | Case |
| 60154020 | Schweppes Slim Line Tonic 24 x 200ml | Case |
| 60155012 | Schweppes Canada Dry 24 x 125ml | Case |
| 60156020 | Schweppes Ginger Beer 24 x 200ml | Case |
| 60157020 | Schweppes Soda Water 24 x 200ml | Case |
| 60157100 | Schweppes Soda Water 6x1ltr | Case |
| 60158020 | Schweppes Canada Dry 24 x 200ml | Case |
| 60158100 | Schweppes Canada Dry 12 x 1ltr | Case |
| 60160027 | Appletiser 24 x 275ml | Case |
| 60161020 | Franklin & Sons Indian Tonic 24 x 200ml | Case |
| 60162020 | Franklin & Sons Light Tonic 24 x 200ml | Case |
| 60163020 | Franklin & Sons Sicilian Tonic 24 x 200ml | Case |
| 60164020 | Franklin & Sons Original Ginger Ale 24 x 200ml | Case |
| 60166038 | Lucozade Original Energy 24 x 380ml | Case |
| 60167038 | Lucozade Orange Energy 24 x 380ml | Case |
| 60171050 | Lucozade Orange Sport 12 x 500ml | Case |
| 60172050 | Lucozade Raspberry Sport 12 x 500ml | Case |
| 60174050 | Ribena Blackcurrant 12 x 500ml | Case |
| 60176050 | Lucozade Sport Lite Orange 12 x 500ml | Case |
| 60177050 | Lucozade Sport Lite Lemon 12 x 500ml | Case |
| 60181040 | Feel Good Orange & Mango 12x400ml | Case |
| 60182040 | Feel Good Lemon & Elderflower 12x400ml | Case |
| 60183040 | Feel Good Cranberr & Pomegranate 12x400ml | Case |
| 60185018 | Feel Good For Kids Orange & Pineapple 20x180ml | Case |
| 60186018 | Feel Good For Kids Apple & Blackcurrant 20x180ml | Case |
| 60190025 | Red Bull Cans 24 x 250ml | Case |
| 60192025 | Belvoir Rose Elderflower 12 x 25cl | Case |
| 60193025 | Belvoir Lime & Lemongrass Presse 12 x 25cl | Case |
| 60194025 | Belvoir Ginger Beer Presse 12 x 25cl | Case |
| 60195025 | Belvoir Lemonade Presse 12 x 25cl | Case |
| 60196025 | Belvoir Raspberry Lemonade Presse 12 x 25cl | Case |
| 60197025 | Belvoir Cox Apple Presse 12 x 25cl | Case |
| 60198025 | Belvoir Cucumber & Mint 12 x 25cl | Case |
| 60199025 | Belvoir Dragonfruit & Raspberry 12 x 25cl | Case |
| 60210027 | Franklin & Sons Cola & Kola Nut 12x275ml | Case |
| 60211027 | Franklin & Sons Orange & Grapefruit 12x275ml | Case |
| 60212075 | Franklin & Sons Lemonade & Elderflower 6x75cl | Case |
| 60213075 | Franklin & Sons Strawberry & Scottish Rasp 6x75cl | Case |
| 60214075 | Franklin & Sons Ginger Beer 6x75cl | Case |
| 60221050 | Rubicon Lemon & Lime 12x500ml | Case |
| 60222050 | Rubicon Strawberry & Kiwi 12x500ml | Case |
| 60223050 | Rubicon Orange & Mango 12x500ml | Case |
| 60224050 | Rubicon Black Cherry & Raspberry 12x500ml | Case |
| 60225033 | OMJ Berry Blast 24x330ml | Case |
| 60226033 | OMJ Tropical 24x330ml | Case |
| 60240033 | St Helier Orange 24 x 330ml | Case |
| 60241033 | St Helier Lemon 24 x 330ml | Case |
| 60245050 | Snapple Apple 12x500ml | Case |
| 60246051 | Snapple Fruit Punch 12x500ml | Case |
| 60247050 | Snapple Mango 12x500ml | Case |