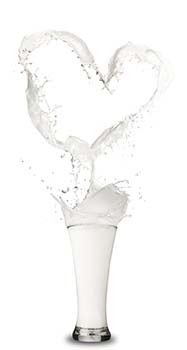 Wholesale Dairy
Williamson Foodservice is the go-to choice for milk and dairy products of many hospitality, catering and retail businesses in the north of Scotland. All essential items from milk and cream to butter, spreads, yoghurts and eggs are stocked. An almost endless range of craft and artisan cheese are available. Much of these products are sourced from local Scottish producers via accredited sources like Graham's Family Dairy and First Milk. Artisan cheese producers from Scotland like Connage Highland Dairy, The Orkney Island Smokery, Highland Fine Cheeses, Mull of Kintyre and Wilsons of Westray are supplied alongside many others from around the UK and Continental Europe.
Available to order now:
Dairy Order Form – XLXS file
Dairy Order Form – PDF
How To order

In addition to calling our telesales team on 0345 450 8888 you can use the documents above to order goods from this category.

Excel File: Simple save to your PC, complete your order along with contact details and upload via our Web Order Form.

PDF file: Print the form, complete using black ink then either Fax us on 0800 028 2953 or scan and upload via our Web Order Form.
| Code | Description | Unit |
| --- | --- | --- |
| | Cheese & Dairy | |
| 20026025 | Isle of Arran Extra Mature 200g truckle | Each |
| 20030002 | White Grated Cheddar 2kg | Each |
| 20031002 | Mild Col Grated Cheddar 2kg | Each |
| 20032002 | Grated Coloured Mature Cheese 2kg | Each |
| 20033002 | Grated Mozzarella 2kg | Each |
| 20034005 | Arla Coloured Mature Cheddar 5kg (Nom) | Each |
| 20034025 | Smoked Mozzarella 250g | Each |
| 20035005 | Arla Mature White Cheddar 5kg (Nom) | Each |
| 20036005 | Arla Coloured Mild Cheddar 5kg (Nom) | Each |
| 20037005 | Arla Mild White Cheddar 5Kg (Nom) | Each |
| 20038022 | Cottage Cheese Kingdom 6 x 227g | Case |
| 20039025 | Longley Farm Cottage Cheese 250g | Each |
| 20050022 | Stilton Wedges 140g | Each |
| 20051025 | Mascarpone 250g | Each |
| 20051050 | Mascarpone 500g | Each |
| 20051200 | Mascarpone 2kg | Each |
| 20052025 | Bel Paese Portions 24 x 25g | Case |
| 20054022 | Golden Cross Goats Cheese 225g | Each |
| 20056100 | Italian Matured Veg Hard 1kg (Nom) | Each |
| 20057014 | Highland Fine Crowdie 140g | Each |
| 20057150 | Highland Fine Crowdie 1.5kg | Each |
| 20062100 | Highland Fine 4Ewes Cheddar 1kg | Each |
| 20063012 | Buffalo Mozzarella 125g | Each |
| 20063020 | Buffalo Mozzarella Large 200g | Each |
| 20065050 | Vacherin Mont D'or 500g | Each |
| 20065300 | Vacherin Mont D'or 3kg (Nom) | Each |
| 20066150 | Isle of Mull Cheddar 1.5kg (Nom) | Each |
| 20067001 | Goat Log Plain Cheese 1kg | Each |
| 20068001 | French Brie 60% 1kg | Each |
| 20068300 | French Brie 60% 3kg (Nom) | Each |
| 20069023 | Mozzarella Block 2.3kg | Each |
| 20071012 | Small Cows Mozzarella 125g | Each |
| 20072040 | Cheese Portions 40 x 20g | Case |
| 20073070 | Waterloo Brie 700g (Nom) | Box |
| 20074100 | Parmesan Regiano Wedge 1kg (Nom) | Each |
| 20075150 | Harlech Cheese 2kg | Each |
| 20076025 | Halloumi Cheese 250g | Each |
| 20077015 | Full Fat Soft Cheese 1.5kg | Each |
| 20078230 | Gruyere Kingcut Cheese 2.3kg | Each |
| 20079220 | Order Only Wrapped Strathdon Blue 200g | Each |
| 20080020 | Feta Original Greek 200g | Each |
| 20080050 | Mediterranean Feta Tin 500g | Each |
| 20080100 | Feta Greek Block 1kg | Each |
| 20081025 | Ricotta 250g | Each |
| 20082080 | Oxford Isis 200g | Each |
| 20083016 | Connage Crowdie 160g | Each |
| 20083100 | Connage Crowdie Organic 1kg | Each |
| 20084150 | Lincolnshire Poacher 2kg (Nom) | Each |
| 20085150 | Godminister Hearts Cheddar 200g | Each |
| 20086015 | Ricotta 1.5kg | Each |
| 20088050 | Hawes Wensleydale Half Tall 2.5kg (Nom) | Each |
| 20089001 | Bocconcini Pearls Tub 1Kg | Case |
| 20090200 | Edam Ball 2kg (Nom) | Each |
| 20091018 | Alps Smoked Cheese 1x50x20 | Each |
| 20092150 | Dolcelatte Cheese 1.5kg (Nom) | Each |
| 20094130 | Roquefort (Societe) 1.3kg (Nom) | Each |
| 20095125 | Hafod Cheddar 1.25kg (Nom) | Each |
| 20096001 | Boilie Goats Pearls 1kg | Each |
| 20097002 | Parmesan Retail Wedges 200g | Each |
| 20097100 | Parmesan Padano 1kg (Nom) | Each |
| 20098125 | Monterey Jack 1.25kg (Nom) | Each |
| 20099300 | Manchego Cheese 3kg (Nom) | Each |
| 20100080 | Quince Spanish Dessert 800g | Each |
| 20100090 | Tete De Moine 900g (nom) | Each |
| 20100120 | Quince Paste 200g | Each |
| 20101025 | Camembert Le Rustique 250g | Each |
| 20102100 | Cornish Blue 1.5kg | Each |
| 20105250 | Cave Aged Gruyere 2.5kg (Nom) | Each |
| 20106250 | Martel Double Gloucester 2.5kg (Nom) | Each |
| 20107150 | Harrisa With Rose Petals 1kg | Each |
| 20108125 | Inverloch Goats Cheese 1.25kg (Nom) | Each |
| 20109025 | Connage Smoked Baby Clava 250g (Nom) | Each |
| 20110250 | Orkney Mature Cheese 2.5kg (Nom) | Each |
| 20111120 | Cheddar With Walnuts 1kg (Nom) | Each |
| 20112025 | Connage Clava Baby Brie 250g (nom) | Each |
| 20112150 | Connage Clava Brie 1.25kg (Nom) | Each |
| 20113002 | Sour Cream 2ltr | Each |
| 20114020 | Reblochon 240g | Each |
| 20115020 | Connage Smoked Dunlop 200g (Nom) | Each |
| 20115150 | Connage Smoked Dunlop 1.5kg (Nom) | Each |
| 20116025 | Connage Cromal Caerphilly Cheese 250g (Nom) | Each |
| 20116150 | Connage Cromal 1.5kg (Nom) | Each |
| 20117025 | Connage Dunlop Cheese 250g (Nom) | Each |
| 20118150 | Connage Dunlop Cheese 1.5kg (Nom) | Each |
| 20119025 | Highland Fine Morangie Brie 250g (Nom) | Each |
| 20119100 | Highland Fine Morangie Brie (Nom) 1kg (Nom) | Each |
| 20120125 | Ullapool Smoked Cheese 1.25kg (Nom) | Each |
| 20121025 | Connage Gouda 250g | Each |
| 20121150 | Connage Gouda Cheese 1.5kg (Nom) | Each |
| 20122025 | Kintyre Applesmoked Chees 250g | Each |
| 20122090 | Kintyre Applesmoked Chees 900g | Each |
| 20123011 | Highland Fine Black Crowdie (Gruth Dhu) 110g | Each |
| 20123050 | Highland Fine Black Crowdie (Gruth Dhu) 500g | Each |
| 20124011 | Highland Fine Caboc Cheese 110g | Each |
| 20124050 | Highland Fine Caboc Cheese 500g | Each |
| 20125014 | Highland Fine Strathdon Blue Wedge 140g | Each |
| 20125130 | Highland Fine Strathdon Blue Half Wheel 1.3Kg nom | Each |
| 20130025 | Highland Fine Fearn Abbey Ewe's Brie 250g (Nom) | Each |
| 20131130 | Highland Fine St Duthac Sheeps Blue 1.3kg (Nom) | Each |
| 20132200 | Ribblesdales Goats Cheese 2kg (Nom) | Each |
| 20133020 | Snowdonia Black Bomber 200g | Each |
| 20133300 | Black Bomber Snowdonia 3kg | Each |
| 20134250 | Single Gloucester 2.5kg (Nom) | Each |
| 20135150 | Cashel Blue Cheese 1.5kg (Nom) | Each |
| 20136050 | Small Stinking Bishop 500g | Each |
| 20136170 | Bishop Cheese Stinking 1.5kg (Nom) | Each |
| 20137100 | Cornish Yarg 1kg (Nom) | Each |
| 20138150 | Morbier 1.5kg (Nom) | Each |
| 20139110 | White Stilton & Apricots 1.1kg (Nom) | Each |
| 20139150 | Sage Derby 1.5kg (nom) | Each |
| 20140110 | Stilton Mango & Ginger 1.1kg (Nom) | Each |
| 20141120 | Wensleydale & Cranberry 1.2kg (Nom) | Each |
| 20143200 | Blacksticks Blue 2kg (Nom) | Each |
| 20144001 | White Cheddar Slices 1kg | Each |
| 20145160 | Comte 18-24 Month 1.6kg (Nom) | Each |
| 20146200 | Montagnolo 2kg (Nom) | Each |
| 20148300 | Montgomery Cheddar 2kg (Nom) | Each |
| 20149300 | Keenes Cheddar 3kg (Nom) | Each |
| 20150200 | Ticklemore Goats Cheese 2kg (Nom) | Each |
| 20152065 | Highland Fine Blue Murder 650g (Nom) | Each |
| 20153001 | Porter Irish Plain 1.1kg | Each |
| 20155001 | Connage Crowdie W/Salmon & BlackPepper 140g | Each |
| 20156050 | Hebridean Blue Cheese 500g (Nom) | Each |
| 20158250 | Murcia Al Vino Cheese 2.5kg (Nom) | Each |
| 20159085 | Beauvale 850g (Nom) | Each |
| 20165015 | Connage Highland Heart Brie 150g | Each |
| 20166500 | Spinneyfields Coloured Mild Cheddar 5kg (Nom) | Each |
| 20167500 | Spinneyfields White Mild Cheddar 5kg (Nom) | Each |
| 20168500 | Spinneyfields Coloured Mature Cheddar 5kg (Nom) | Each |
| 20169500 | Spinneyfields White Mature Cheddar 5kg (Nom) | Each |
| 20170200 | Baby Colston & Basset Stilton 2kg (Nom) | Each |
| 20170300 | Fontal 3kg | Kilo |
| 20170800 | Colston Basset Stilton 8kg (Nom) | Each |
| 20171015 | Orkney Sweet Chilli Cheddar 150g | Each |
| 20171120 | Orkney Smoked Garlic Butter 200g | Each |
| 20172015 | Orkney Red Onion Cheese 150g | Each |
| 20172020 | Orkney Dark Smoked Cheese 250g (Nom) | Each |
| 20172050 | Orkney Dark Smoked Cheese 500g | Each |
| 20172125 | Orkney Dark Smoked Cheddar 1.25kg (Nom) | Each |
| 20173015 | Orkney Garlic Cheese 150g | Each |
| 20173020 | Orkney Red Smoked Cheese 200g | Each |
| 20173035 | Colliers Scottish Red Cheddar 350gm | Box |
| 20174015 | Orkney Cranberry Cheddar 150g | Each |
| 20174020 | Orkney Light Smoked Cheese 250g | Each |
| 20174125 | Orkney Light Smoked Cheddar 1.25kg | Each |
| 20175015 | Orkney Ploughman Cheese 150g | Each |
| 20175250 | Orkney Mild Cheese 2.5kg (Nom) | Each |
| 20176015 | Orkney Highland Whisky Cheddar 150g | Each |
| 20176112 | Burger Cheese Slices 1 x 112 | Each |
| 20177015 | Orkney Dark Island Reserve Cheddar 150g | Each |
| 20177025 | Highland Fine Tain Truckle (Blarlieth) 250g | Each |
| 20177100 | Highland Fine Tain Truckle (Blarlieth) 1kg | Each |
| 20178020 | Drumloch Guernsey Cheese 200g | Each |
| 20179020 | Gigha Fruit Cheese Green Apple x 200g | Each |
| 20180250 | Bel Paese 2.5kg (Nom) | Each |
| 20181100 | Gorwydd Caerphilly 1kg (Nom) | Each |
| 20183025 | Epoisses Germain Cheese 250g | Each |
| 20188020 | Gigha Truckle Mild Madras 200g | Case |
| 20189039 | Blue Dragon Tofu 394g | Each |
| 20190250 | Pecorino Sardo 2.5kg (Nom) | Each |
| 20192025 | Petit Livarot 500g | Box |
| 20193020 | Orkney Red Mature Pre Packed Cheese 225g | Each |
| 20197300 | Brie De Meaux 3kg (Nom) | Each |
| 20198200 | Chaumes Mini 200g | Each |
| 20199200 | Vignotte 2kg Cheese (Nom) | Each |
| 20200200 | Raclette 1.5kg (Nom) | Each |
| 20202001 | Padano Fresh Grated Parmesan 1kg | Box |
| 20203001 | Grated Emmental1kg | Each |
| 20203012 | Crottin Cherve Pasde 12 x 50g | Case |
| 20204200 | Old Amsterdam Gouda 2kg (Nom) | Each |
| 20206150 | Gorgonzola 1.5kg (Nom) | Each |
| 20207200 | Cambazola 2kg (Nom) | Each |
| 20208025 | Gjetost Cheese 250g | Box |
| 20208100 | Gjetost Large 1kg | Box |
| 20209125 | Jarlsberg Segment 1.25kg (Nom) | Each |
| 20210200 | Emmental Cutting 1.75kg (Nom) | Each |
| 20211200 | Taleggio Cheese 2kg (Nom) | Each |
| 20212050 | Munster 800g | Box |
| 20214300 | Wensleydale Green Wax 3kg (Nom) | Each |
| 20215180 | Delice De Bourgoine 1.8kg (Nom) | Each |
| 20216020 | Gigha Truckle Whisky 200g | Box |
| 20217020 | Gigha Truckle Claret 200g | Box |
| 20218020 | Gigha Truckle Mustard 200g | Box |
| 20219020 | Gigha Truckle Ben Gunn 200g | Box |
| 20220020 | Gigha Truckle Poachers 200g | Box |
| 20221020 | Gigha Truckle Ploughmans 200g | Box |
| 20222020 | Gigha Truckle Plain Jane 200g | Box |
| 20223020 | Gigha Truckle Herb 200g | Box |
| 20224001 | Gigha Old Smokey Large 900g | Box |
| 20224020 | Gigha Truckle Old Smokey 200g | Box |
| 20225020 | Gigha Truckle Chillies 200g | Box |
| 20226020 | Arran Truckle Mustard 200g | Box |
| 20227020 | Arran Truckle Chilli 200g | Box |
| 20228020 | Arran Truckle Whisky 200g | Box |
| 20229020 | Arran Truckle Oak Smoked 200g | Box |
| 20230020 | Arran Truckle Garlic Smoked 200g | Box |
| 20231020 | Arran Truckle Plain Kilbride 200g | Box |
| 20232020 | Arran Truckle Carmelised Onion 200g | Box |
| 20233020 | Arran Truckle Black Pepper 200g | Box |
| 20234020 | Arran Truckle Raspberry & Cranberries 200g | Box |
| 20235020 | Arran Truckle Stem Ginger 200g | Box |
| 20236020 | Arran Truckle Claret 200g | Box |
| 20237020 | Arran Truckle Chives 200g | Box |
| 20238020 | Arran Truckle Herb 200g | Box |
| 20240200 | Wilsons Noltland Castle 200g | Each |
| 20241170 | Tomme de Savoie 1.7kg (Nom) | Each |
| 20241200 | Wilsons The Westray Wife 200g | Each |
| 20242100 | Wilsons Noltland Castle 1kg | Each |
| 20243100 | Wilsons The Westray Wife 1kg | Each |
| 20244080 | Brie de Meaux 1/4 800g (Nom) | Each |
| 20244500 | Wilsons Westray Natural Yoghurt 500ml | Each |
| 20258050 | Pear Jelly For Cheese 500g | Each |
| 20259050 | Fig Jelly For Cheese 500g | Each |
| 20271050 | Campbeltown Coloured Mature Cheese 5kg | Each |
| 20272050 | Campbeltown Mature White Cheese 5kg | Each |
| 20273050 | Campbeltown Mild Coloured 5kg | Each |
| 20274050 | Campbeltown Mild White Cheese 5kg | Each |
| 20275012 | Mull Of Kintyre Cheese 1.25kg | Each |
| 20281048 | D'Isigny Butter Portions 48 x 25g | Case |
| 20450020 | Fig Jelly for Cheese 200g | Box |
| 20451020 | Pear Jelly for Cheese 200g | Box |
| 20452020 | Damson Plum Jelly for Cheese 200g | Box |
| 30510601 | Really Garlicky Butter 125g | Each |
| | Butter, Yoghurts & Spreads | |
| 20013015 | Rowan Glen Greek Natural Yoghurt 6 x 150g | Case |
| 20021002 | Greek Yoghurt 1Kg | Each |
| 20022100 | Dale Farm Butter Portions x 100 | Case (1X5) |
| 20024020 | Stork Margarine 20 x 250g | Case |
| 20025002 | Stork Margarine 2kg | Each |
| 20026002 | Summer County Margarine 2kg | Each |
| 20027020 | Lescure French Butter 20 x 250g | Case |
| 20029025 | Lakeland Unsalted Butter 40x250g | Case |
| 20030200 | Flora Portions 200 x 10g | Case |
| 20040050 | Connage Yoghurt 500G | Each |
| 20041200 | Grahams Natural Yoghurt 2kg | Each |
| 20046020 | Orkney Sweet Chilli Butter 200g | Each |
| 20047020 | Orkney Cracked Black Pepper Butter 200g | Each |
| 20058002 | Creme Fraiche 2ltr | Each |
| 20060020 | Lurpack Unsalted 10 x 250g | Case |
| 20061165 | Philadelphia 1.65kg | Each |
| 20126012 | Craigmillar Marvello Margarine 12.5kg | Each |
| 20127015 | Orkney Smoked Garlic Aioli 150g | Each |
| 20160001 | Katy Rodgers Creme Fraiche 1kg | Each |
| 20161150 | Grahams Dairy Natural Yoghurt 12x150g | Case |
| 20162150 | Grahams Dairy Mixed Yoghurt 12x150g | Case |
| 20194049 | Katy Rodgers Yoghurt 490g | Box |
| 20195015 | Katy Rodgers Crème Fraiche 150g | Each |
| 20195048 | Katy Rodgers Crème Fraiche 480g | Box |
| 20195100 | Katy Rodgers Yoghurt 1kg | Box |
| 20240040 | Graham Unsalted Butter 40 x 250g | Case |
| 20241016 | Grahams Spreadable Butter 12 x 250g | Case |
| 20242002 | Flora Margarine 2kg | Box |
| 20243005 | Dale Salted Butter 40x250g | Case |
| 20244012 | Dale Unsalted Butter 40x250g | Case |
| 20245002 | Lurpack Spreadable 2kg | Box |
| 20246040 | Meadow Churn Salted Butter 40 x 250g | Case |
| 20246200 | Land Foods Garlic Herb Butter 1kg | Each |
| 20247200 | Mill Farm Buttery Spread 2kg | Each |
| 20248040 | Grahams Scottish Butter Salted 40 x 250g | Case |
| 20249001 | Orkney Butter 200gm | Each |
| 20250004 | Whirl Butter Substitute 4ltr | Box |
| 20254020 | Golden Acre Thick & Creamy Yoghurt 20 x 150g | Case |
| 20257020 | Golden Acre Fat Free Fruit Yoghurts 20 x 100g | Tray |
| 20261020 | Grahams Organic Butter Unsalted 20x250g | Case |
| 20262020 | Grahams Organic Butter Salted 20x250g | Case |
| 20263100 | Lurpack Butter Portions 100 x 10g | Case |
| | Milk, Cream and Milk Alternatives | |
| 20001001 | Full Cream Milk Pergal | Each |
| 20002005 | Full Cream Milk 500ml | Each |
| 20002010 | Full Cream Milk 1ltr | Each |
| 20002020 | Full Cream Milk 2ltr | Box |
| 20002030 | Full Cream Milk 3ltr | Each |
| 20003010 | Organic Milk Full Cream 1ltr | Each |
| 20003020 | Full Cream Milk 12x250ml | Case |
| 20004020 | The One 1% Fat Milk 2ltr | Each |
| 20005001 | Semi Skimmed Milk Pergal | Each |
| 20006002 | Semi Skimmed Milk 12 x 250ml | Case |
| 20006005 | Semi Skimmed Milk 500ml | Each |
| 20006010 | Semi Skimmed Milk 1ltr | Each |
| 20006020 | Semi Skimmed Milk 2ltr | Each |
| 20006030 | Semi Skimmed Milk 3ltr | Each |
| 20007010 | Organic Milk Semi-Skimmed 1ltr | Each |
| 20008020 | Full Skimmed Red Top Milk 2ltr | Each |
| 20009003 | Double Cream 300ml | Each |
| 20009022 | Double Cream 2ltr | Each |
| 20010022 | Grahams Whipping Cream 2ltr | Each |
| 20011022 | Single Cream 2.27ltr | Each |
| 20012001 | Uht Whole Milk 12 x 1ltr | Case |
| 20014001 | Single Cream 10oz | Each |
| 20015005 | Aerosol Cream 500ml | Each |
| 20016001 | Clotted Cream 1kg | Each |
| 20017001 | Uht Semi Skimmed Milk 12 x 1ltr | Case |
| 20018150 | Uht Milk Portions 150 x 13ml | Case |
| 20019024 | Devon Cream Co Clotted Cream Portions 24x28g (jar) | Case |
| 20020012 | Meadowland Uht Cream 12 x 1ltr | Case |
| 20023001 | Alpro Organic Soya Milk 1ltr | Case |
| 20024001 | Alpro Soya Milk For Professionals 1ltr | Case |
| 20025001 | Alpro Coconut Milk For Professionals 1ltr | Case |
| 20025020 | Meadowland Professional 10 x 250g | Case |
| 20029200 | Roselle Non Dairy Cream 1ltr | Case |
| 20043001 | Alpro Almond Unsweetened Milk 1ltr | Case |
| 20044001 | Alpro Rice Milk Drink 1ltr | Case |
| 20128001 | Alpro Almond MIlk 1ltr | Case |
| 20129001 | Alpro Oat Milk 1ltr | Case |
| 20253008 | Danone Actimel Orignal 8 x 100g | Case |