Sutherland's cakes, tray-bakes, loaves, cookies & muffins
Sutherlands offer a high quality value driven range which will guarantee repeat custom as well as offering great margin opportunity. Made in Scotland in a SALSA accredited facility they offer a wide range of  traditional favourites and a continuously developing range of baked goods.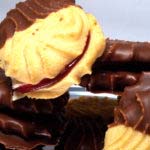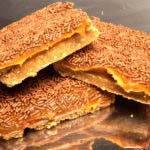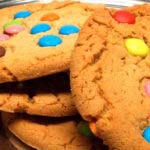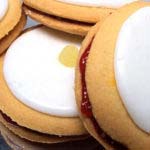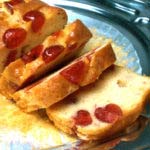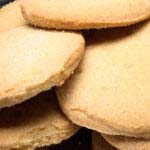 Wish to place an order? Please use the order form below which details the entire range of Sutherlands Cakes that we stock at Williamson Foodservice. There is space at the bottom for additional items and notes.
Please note the shelf life provided is  from production and may be shorter on delivery. If you have any query on this please speak to our sales team on 0345 450 8888.
List of Sutherland Cakes with shelf life from production.
| Product Code | Product Description (Sorted A-Z) | Unit of Sale | Shelf Life from Production |
| --- | --- | --- | --- |
| 55543020 | Banana Fudge Muffin x20 | Case | 8 weeks |
| 55523001 | Big Carrot Cake 10 inch | Cake | 7 days |
| 55525001 | Big Toffee Cake 10 inch | Cake | 7 days |
| 55541020 | Blueberry Muffn x20 | Case | 4 weeks |
| 55408012 | Butter Shortbread x 12 | Case | 8 weeks |
| 55490012 | Caramel Mars Crispy Traybake x12 | Case | 9 weeks |
| 55453006 | Caramel/Vermicelli Cups x6 | Case | 12 weeks |
| 55500001 | Carrot Cake Loaf (10) | Loaf | 4 weeks |
| 55416006 | Carrot Squares x6 | Case | 4 weeks |
| 55502001 | Cherry Madeira Loaf (10) | Loaf | 8 weeks |
| 55542020 | Cherry Muffin x20 | Case | 8 weeks |
| 55536020 | Double Choc Chip Cookie x20 (Ind. Wrapped) | Case | 12 weeks |
| 55540020 | Choc Chip Muffins X20 | Case | 8 weeks |
| 55524001 | Choc Fudge Cake 10 inch | Cake | 7 weeks |
| 55417006 | Chocolate Flapjacks x6 | Case | 8 weeks |
| 55454004 | Cornflake Cakes x4 | Case | 12 weeks |
| 55474015 | Crunchie Traybake x15 | Case | 12 weeks |
| 55441006 | Double Choc Fairy Cup x6 | Case | 4 weeks |
| 55419006 | Eiffel Towers x6 | Case | 2 weeks |
| 55407012 | Empire Biscuits x 12 | Case | 8 weeks |
| 55452006 | Fern Cups x6 | Case | 8 weeks |
| 55491006 | French Fancies x6 | Case | 12 days |
| 55418006 | Fruit & Yoghurt Flapjacks x6 | Case | 8 weeks |
| 55461012 | Fruit Scones x12 | Case | 7 days |
| 55473015 | Fruited Tiffin Traybake x15 | Case | 12 weeks |
| 55537020 | Genoa Slice x20 (Ind. Wrapped) | Case | 8 weeks |
| 55507001 | Genoa Loaf (10) | Loaf | 4 weeks |
| 55410012 | Gypsy Creams x 12 | Case | 8 weeks |
| 55477012 | Iced Bakewell Traybake x12 | Case | 4 weeks |
| 55504001 | Iced Banana Loaf (10) | Loaf | 4 weeks |
| 55413006 | Iced Fruit Squares x6 | Case | 8 weeks |
| 55501001 | Iced Ginger Loaf (10) | Loaf | 4 weeks |
| 55415006 | Iced Ginger Squares x6 | Case | 8 weeks |
| 55555016 | Ind Wrap Butter Shortbread x16 | Case | 8 weeks |
| 55554016 | Ind Wrap Empire Biscuits x20 | Case | 8 weeks |
| 55557016 | Ind Wrap Gypsy Creams x16 | Case | 8 weeks |
| 55553020 | Ind Wrap Malteser Cake x20 | Case | 12 weeks |
| 55551020 | Ind Wrap Mars Crispy Cake x20 | Case | 8 weeks |
| 55550020 | Ind Wrap Milk Caramel Cake x20 | Case | 12 weeks |
| 55552020 | Ind Wrap Rocky Road Cake x20 | Case | 12 weeks |
| 55556016 | Ind Wrap Viennese Whirls x16 | Case | 8 weeks |
| 55406012 | Jammie Dodgers x 12 | Case | 8 weeks |
| 55506001 | Lemon Drizzle loaf (10) | Loaf | 4 weeks |
| 55521001 | Lemon Victoria Cake 10inch | Cake | 7 days |
| 55471015 | Malteser Fudge Traybake x15 | Case | 12 weeks |
| 55404024 | Mars Crispy Cakes x 24 | Case | 8 weeks |
| 55401024 | Milk Caramel Cake x24 | Case | 12 weeks |
| 55492006 | Mini Victorias x6 | Case | 12 days |
| 55545020 | Orange Choc Chip Muffin x20 | Case | 8 weeks |
| 55479015 | Orange Fudge Traybake x15 | Case | 12 weeks |
| 55414006 | Paradise Squares x6 | Case | 8 weeks |
| 55470015 | Peppermint Fudge Traybake x15 | Case | 12 weeks |
| 55450006 | Pineapple Tarts x6 | Case | 10 days |
| 55460012 | Plain Scones x12 | Case | 7 days |
| 55522001 | Rainbow Victoria Cake 10 inch | Cake | 7 days |
| 55442006 | Raspberry Fairy Cups x6 | Case | 4 weeks |
| 55451006 | Raspberry Tarts X6 | Case | 10 days |
| 55475015 | Rocky Road Traybake x15 | Case | 12 weeks |
| 55462012 | Scones Ind. Wrapped x12 | Case | 7 days |
| 55535020 | Spotty Dotty Cookie x20 (Ind. Wrapped) | Case | 12 weeks |
| 55412006 | Sugar Fruit Squares x6 | Case | 8 weeks |
| 55503001 | Sultana Fruit Loaf (10) | Loaf | 8 weeks |
| 55544020 | Toffee Fudge Muffin x20 | Case | 8 weeks |
| 55411012 | Toffee Pops x12 | Case | 8 weeks |
| 55505001 | Toffee/Caramel Loaf (10) | Loaf | 4 weeks |
| 55440006 | Vanilla Fairy Cups x6 | Case | 4 weeks |
| 55403024 | Vermicelli Cake x24 | Case | 8 weeks |
| 55520001 | Victoria Sponge Cake 10 inch | Cake | 7 days |
| 55409012 | Viennese Whirls x 12 | Case | 8 weeks |
| 55402024 | White Caramel Cake x24 | Case | 12 weeks |
| 55472015 | White Malteser Fudge Traybake x15 | Case | 12 weeks |
| 55405024 | White Mars Crispy Cake x 24 | Case | 8 weeks |
| 55476015 | White Rocky Road Traybake x15 | Case | 12 weeks |
| 55400000 | Yoghurt Rasp Cranberry Traybake x15 | Case | 8 weeks |