Join us for our 2018 Lochaber Walkabout event!
The "Williamson Walkabout" event returns! A trade show event held for the first time in Fort William at the Moorings Hotel in Banavie. You have the opportunity to meet some of our staff and several of our key suppliers in addition to mingling with others from the Lochaber tourism and food and drink sector.
This event will be held in the function room at The Moorings Hotel. Williamson Foodservice will be offering EXCLUSIVE SHOW-ONLY DEALS available only to those attending in person. Doors open at 10:30am and stay open until 5:00pm!
As the Highland's premier supplier of fresh and chilled foods to the hospitality and retail trades, we work hard on finding products that will allow you to achieve your range, menu and margin goals. These include:
Artisan cheese & dairy
Craft beers & fine wines
Premium soft drinks
Hand baked cakes
Tasty fruit & vegetables
Selected spice, pulses & oats
Essential kitchen supplies
Quality catering ingredients
Suppliers and staff attending the show will be on hand to offer tastings, answer your queries and demonstrate how you can make better profit from products featured. The event is likely to be of interest to several of your buying staff including owners, chefs, restaurant managers, bar staff and those in charge of cleaning supplies, so please register all relevant personnel. You are all very welcome!
In addition, there will be the chance to meet the Williamson Foodservice team as they escort you round the show so that you can experience our ever expanding range at first hand as well as meet some of the team that look after your orders.
Hot food and refreshments will be available throughout the day and a meeting area will provide an opportunity to sit down with our staff as well as others in the industry to discuss the challenges and opportunities for the season ahead. We will also have free Wi-Fi available across the show should you need to keep in touch with emails, etc.
We look forward to welcoming you and your key staff on the 25th April but we ask that you take a moment to pre-register yourself and your staff for the event using Eventbrite – see link below.
We will update pre-registered visitors on the run up to the event, by email, details of the companies attending, show offers and other specifics such as parking arrangements, etc.
If you are pre-registering for yourself and others, please take a moment to give us all names and titles so that we can ensure your delegate pack and show catalogue can be ready for your party when you arrive.
Registration is available via Eventbrite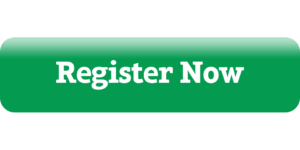 Some of the companies you will meet at the event:
Soft drinks, beverages, snacks
Barr Soft Drinks
Belvoir Fruit Farms
Cafe Express
Fentimans botanical beverages
Franklin & Sons soft drinks
Inverness Coffee Roasting
Mackie's potato crisps
Petty Wood (Bundaberg)
Salty Dog crisps
Summerhouse Drinks
Vimto
Walter Gregor's Tonic
Craft Beers, Gin and Cider
Cairngorm Brewery
Black Isle Brewery
Isle of Skye Brewing Co
Orkney Brewery
Spey Valley Brewery
Wooha Brewing Company
Redcastle Brewery
Redcastle Gin
Thistly Cross Cider
Artisan Cheese
Carron Lodge – UK and continental cheese
Connage Highland Dairy
Highland Fine Cheeses
Isle of Arran Cheese
Isle of Kintyre Cheese
The Island Smokery
Foods
Beckett's Foods – ham and bacon
Charles MacLeod – black pudding
Coast & Glen – fish and game
Salar – smoked salmon
Drystore
Buchanan's – baking ingredients
Caterer's Choice – Fruitypot, Jellysqueeze
Central Supplies – block & grated cheese
Cullisse – rapeseed oil
Firstmilk – block cheese
Gourmet Classic – cooking wines, spirits, glazes
Graham's Family Dairy
Hamlyn's Oats
L'Aquila – delicatessen
Nippon Shokken – tempura batter mix and teriyaki sauce
Osprio – rice, pulses, cereals
Peck & Strong – high quality cakes
Rich Sauces – high quality, ready made sauces and bouillons
Unilever Food Solutions – Knorr pasta & bouillons