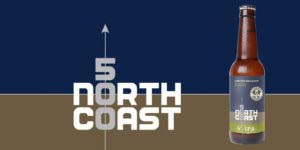 A note from our MD…
As we approach our peak time of the year I'm delighted that Oliver & Greg's – a new wine brand for Williamson's – has been so popular. Building on this commitment to bring you new products, we have just launched a new family of cheeses for Williamson's that come from First Milk. I'm confident these offer new possibilities, guarantee quality, add value and improve margin whether you are a hotel, restaurant, caterer or food and drink retailer.
The Campbeltown Creamery is a rich and characterful cheese range offering fantastic functionality in hot and cold dishes whereas the distinctive Mull of Kintyre mature cheddar is versatile and only uses milk from local dairy farms there. Isle of Arran 'Extra Mature' Cheddar on the other hand is smooth, rich and rounded and we expect it to grace cheese boards across the Highlands and Islands this season.
In another first, Black Isle Brewery has offered us exclusive distribution on their latest beer, an IPA that celebrates the North Coast 500. I am delighted to offer it and several of the Brewery's other high quality and most popular craft beers throughout our June promotional period. A 'Young Pretender' from the Isle of Skye Brewing Company has also appeared, but be quick as we have limited quantities! There are around 150 product lines featured in this month's brochure.
Delicatessen, gourmet and speciality Italian Ingredients from L'AQUILA also feature and these should help give dishes a hint of luxury and lift in taste. With summer upon us, we have a range of premium soft drinks to choose from including Franklins, Fentimans and Belvoir Fruit Farms. Demand for bar mixers, single serve Pressé, cordials and alcoholic ginger beer will all increase in the weeks ahead and these should help enhance bar, café or restaurant beverage options.
We are gradually adding more posts to our Blog including features on staff as well as general information like how to get the best out of Twitter. Our website in general now provides more information about products than ever before so do look us up.
Fund raising for the Highland Hospice's 'Everest' cycle challenge later in the year is making good progress so thanks for supporting this very worthwhile cause. Finally, accounts assistant Jojo Kucharczyk is in the spotlight this month, so take a moment or two to find out about her role at Williamson's. Thanks for reading and see you next month!
Gary Williamson
Managing Director