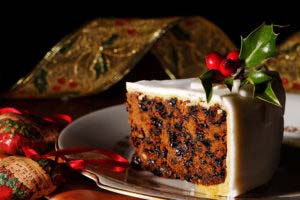 Now that Christmas has come well and truly onto everyone's food and drink radar, I'm sure chefs and cooks from hotels, restaurants, cafés and caterers around the Highlands are finalising their festive menus and offers.
To help with this, our packed Christmas brochure should currently have arrived through the post or with recent orders. We have more products in this publication than any other with nearly 300 lines included. To make your buying decisions for the festive period as straightforward as possible, we have also categorised some pages into themes to make comparisons easier.
For example, if you want to know which drinks mixers are available, the options can be viewed side by side. Likewise, putting a cheese board together is easier than ever as our double page spread on local, UK and Continental cheeses are featured. As usual, whether we are championing craft beers or artisan cheese, our emphasis is always on local products and producers.
A special craft beer feature highlights a selection of hand-picked ales offering certain characteristics, for example, a best seller or seasonal feature. Whatever you choose, there is impressive strength in depth and something there for every taste. A range of good quality and great value wines from Oliver & Greg's are available including Prosecco and single serve options covering several popular varietals. A new cloudy cider from Thistly Cross also adds to a diverse and high quality offering from this award winning supplier.
Now that the Christmas party season is in full swing, we expect more people than ever before will be asking for non-alcoholic and healthier drinking options.  Several pages of premium soft drinks catering for different market segments, tastes and price points are therefore included. We have also created a blog on how the cocktail/mocktail market can benefit your bar trade, so do take a moment to review this useful article to find out how your business can benefit from these latest trends.
With special food and drink requests becoming increasingly common, an array of products from cakes and cheese to beer and bouillon are also featured in a special health, dietary and food intolerances section. These cater for vegetarian, vegan, coeliac and dairy free diets and provide informative and inspiring ideas for your festive food offering.
Underlining the growing diversity of products in the Williamson's line up, we have added paté and salmon to the brochure this year and these offer additional, high quality and profitable options for customers. With produce and ingredients featuring highly when planning Christmas menus, please speak to our sales staff as early as possible so we can help make your festive period a successful one.
Finally, I would like to pay tribute to a member of staff who sadly passed away recently. Peter Black, who worked in our sales team for 30 years and will be fondly remembered by both staff and the many customers who knew him.