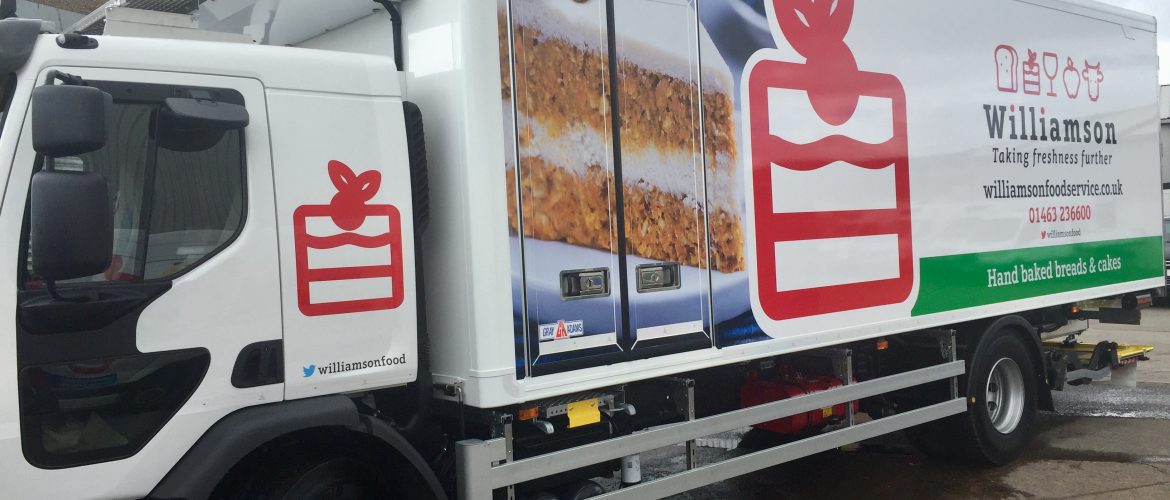 There's been a very encouraging start to the season and I'm sure this is reflected in your own visitor experiences so far. As early as March, signs of increased activity were in evidence. This bodes well for the summer!
New vehicles
Our ongoing commitment to transport goods to you in optimum condition continued when another two new Volvo 18 tonne vehicles went on the road at the start of June.
I'd like to take this opportunity to welcome the many new customers who have recently come on board with Williamson Foodservice. We look forward to working together to fulfil your hospitality and catering needs as well as those of our more established customers in the future who I'd like to personally thank for their ongoing commitment. Your custom is greatly appreciated.
Latest brochure
Attracting a host of new suppliers over the Winter months provides chefs who are designing menus now with even greater options. Our field sales staff are happy to explain these to you so please get in touch if they can help or have a look at our special offers brochure that includes several of these.
If you are looking for some new ingredients either to combine or use selectively as part of new dishes, you should look into our new Spanish and Italian ranges. These offer premium quality that add flavour, differentiate your cuisine and help guarantee customer satisfaction.
Scottish produce
Nearer to home, we continue to champion local and Scottish ingredients with Great Glen Charcuterie. They produce an artisan range of wild Scottish venison products that are available as retail packs or whole products to the catering, deli and restaurant trade.
Devenick Dairy's Aberdeenshire cheeses are another new addition. Imaginative names and unique tastes come in both kilo and individual packs that are ideal for retailers. On the other hand, Scruffy Dog Cider from rural Perthshire is also proving to be a popular new brand this year.
New wine range
Finally, Crown Cellars are a new wine partner for us. They offer a range of excellent wine that suits different segments of the catering and hospitality sector. An impressive wine advice and support package is available that customers can tap into through Williamson Foodservice. This includes a free wine menu planning and printing service. Do get in touch to find out how we can help.
Thanks for reading and here's to a successful 2019!
Gary Williamson, Managing Director