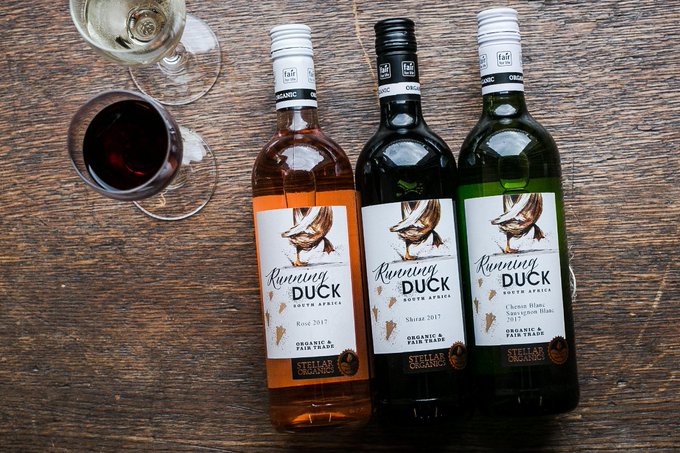 The big talking point this summer has, of course, been the weather! This impacted trading patterns which I'm sure many of you in the trade experienced first hand. Soft drinks and craft beer to a lesser extent showed dips but overall trade was again very encouraging.
With the peak of the season now behind us, like many of you, we are already starting to think about next year. Now is the time to start planning improvements to your business and making sure these are firmly in place by the start of 2020.
New Wine Range
With this in mind, if your wine list could do with an overhaul or freshen up, I would encourage you towards our new wine offering in the shape of Crown Cellars. See the spread in our latest special offers brochure for further information on these great quality and well priced wines.
Having worked in the wine trade myself for many years, I can't recommend these enough. The support we can give in this product category is the most comprehensive we have ever been able to provide so please do make use of this valuable resource and look out for our dedicated wine brochure when it comes out.
Around 40 wines are permanently held in stock and this offers maximum convenience. These arrangements also mean we have access to around 700 other wines from the Crown Cellars portfolio. We can also draw on their in-house expertise to select the wines that are just right for your business and a complimentary wine menu print and design service provides another reason to start discussing your wine menu for 2020 with us now.
Healthy Eating Surges
Elsewhere, the drive towards healthy eating and specific diets shows no sign of slowing down. I believe catering for vegan, gluten free and other diets will be one of the biggest and most exciting challenges moving forward. We shall keep a close eye on this and are regularly introducing new products several of which are included in our latest brochure. These include Doves farm Flour as well as many products from the Rich Sauces range too.
Provenance Adds Value
Delivering maximum flavour and more unusual tastes will continue to build loyalty and garner plaudits for your dining experience whatever level in the marketplace you occupy. Orkney Craft Vinegar, Shore Seaweed and Hilltop Scottish Honey are all local, provenance rich and can add significant value to your business.
Gary Williamson, Managing Director