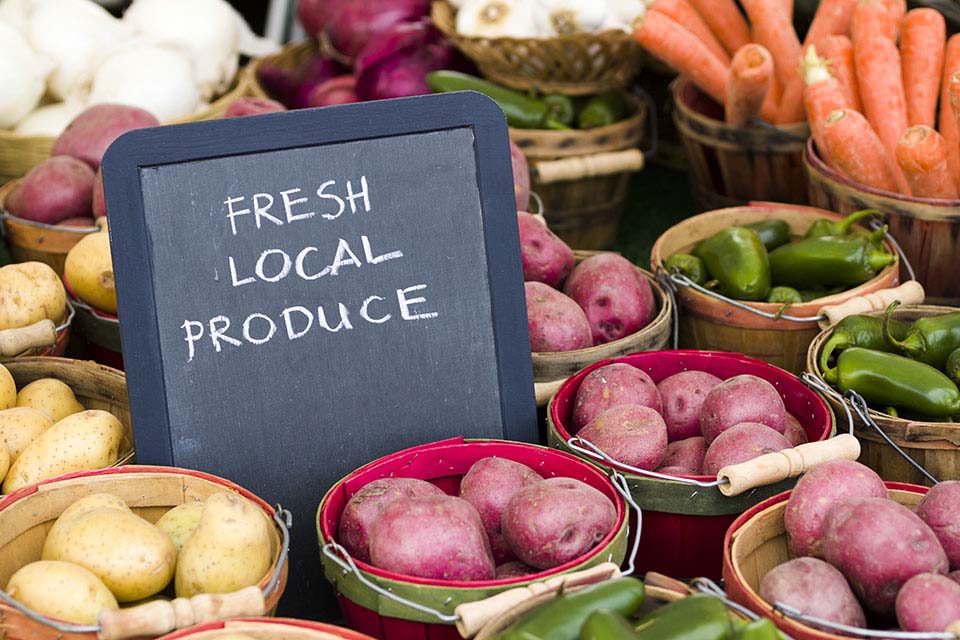 Summer is here! And with this, produce and more especially local produce is really coming to the fore!
LOCAL & UK
Salads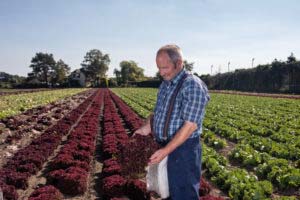 We are on to UK crops for most leafy salads now so that includes cos, iceberg, little gem, rocket etc. These offer the ideal base for a simple house/side salad but mixed with other items including other veggies like broccoli and cauliflower to fresh fruit that are all mentioned below can create fantastic flavours and results.
Broad and runner beans as well as pea pods (all UK) can complement your summer eating offering too.
Our local supplier at Kinloss in Morayshire has the most amazing Lollo Rosso (available start July) and Oakleaf now available so mention these on menu's if you get a chance. UK chard (another possibility for salads) and Cavolo Nero has also started.
Berries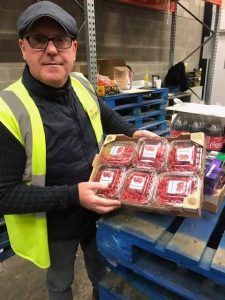 Strawberries from Scotland and other parts of the UK are what's on everyone's minds just now whether these are for serving simply to customers direct with some cream or as the base in a multitude of desserts from cheesecakes and tarts to mousse and ice cream.
There has been some supply issues with strawberries including the recent hot weather but quality is fantastic.
The same can be said for raspberries. Introduce these to make a delicious cranachan or mix with strawberries for a twist on Eton Mess!
UK blueberries (cheesecakes, muffins and cookies) and gooseberries offer up as a delicious fool as well as other sweet treats including cakes and tarts that may also provide some inspiration to give customers and guests for that fresh taste of summer and something different.
Vegetables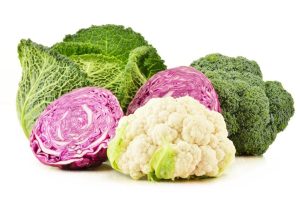 We are glad to say varieties of UK cabbage from Savoy and Primo to Spring Cabbage are now in season and readily available. Barbecuing cabbage to give it an outdoors edge is a definite thing these days and worth a try for an alfresco dining experience. More traditionally, creaming it and complementing it with bacon, onion and roots brings out the best in these lovely brassicas.
UK Romanesco (or Romanesque to some chefs) will come into its own as we move into July but a great alternative for now includes new season Scottish broccoli. Cauliflower is currently getting better all the time as their florets get even whiter. Try the humble cauli in a salad or spice it up in a healthy curry.
Whilst we're onto new season Egyptian for carrots at time of writing, mid July and onwards will see us starting up again with UK/Scottish.
Wider produce picture & outside UK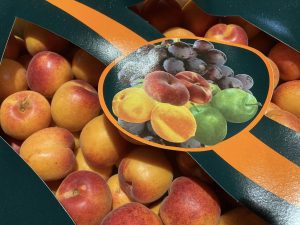 Cooler conditions in the Netherlands throughout the Spring has given way to some great salad items now coming out of Holland. Marrying tomatoes and cucumbers with the local/UK salad produce makes for some excellent summer eating on these.
By mid-July look out for even better examples of new season Spanish large onions as well as Egyptian red onion. Spanish Chantenay carrot has now given way to UK already. Bunched heritage carrot and bunched beetroot are already coming through nicely.
With the UK asparagus season now done, supply doesn't stop there and we will continue to buy the best we can from the continent and further afield if necessary to satisfy demand. Pressure on the price of potatoes in general will continue until the new UK season gets properly going in a few weeks time when some stability can hopefully be restored. New season 'Premier' white potatoes in 2.5Kg will be here by the end of June too so look out for these!
Stone fruit including peaches, nectarines, cherries, plums etc are getting better all the time. There is therefore no better time to get these on your menu as desserts but also consider their sweetness in salads and when barbecuing in their own right or as a base for exciting sauces.
Finally a word from Neil, our produce buyer in Glasgow: "After dinner in a local restaurant recently, I was very impressed by 'Corn Ribs' that I had for the first time. Basically these are Corn of the Cob cut into four lengthways then seasoned and cooked with spices or paprika. Use either fresh cobs or vac pac versions – they are absolutely delicious and look fantastic too!"
Please note: Some of the items mentioned in this produce report may be 'special order' so speak to your sales representative on 0345 450 8888 as early as possible to discuss availability and your exact requirements.
Alternatively, click www.williamsonfoodservice.co.uk for more information.