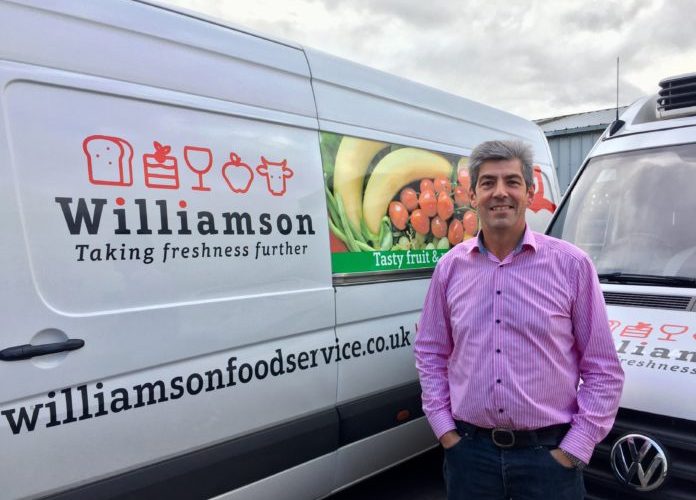 The big news as Spring got underway was the incredible response we got to our recent trade show at the Kingsmills Hotel in Inverness. Nearly 500 people from the north's hospitality, catering and retail sectors attended the event representing 250 of the area's businesses.
Tradeshow success
Feedback on the Show was excellent and I am happy to say there were some terrific deals in the one day only show catalogue. Many took the opportunity to make great savings across our range just as the season starts as well as being introduced to a wider range of products.
Two workshops explaining the vegan/vegetarian market and cocktails/mocktails one also gave valuable insights into these trending food and drink segments. Short half hour slots that were laid on throughout the day aimed at helping our customers identify new opportunities in these growing markets.
New fish supply arrangements
One of the biggest developments for us this Spring has been forging an effective working relationship with Prime Seafoods in Fraserburgh. Offering high quality, good value and an extensive range of fish and seafood, these new arrangements will see Prime process customer orders on 01346 516549 and then distribute these via our award winning delivery network.
We are delighted with these new arrangements for the supply of high quality, good value fish and shellfish products that should satisfy the bulk of customer requirements.
Latest products
As the new season gets fully into its stride, we also have more new suppliers in our latest brochure to introduce you to. Carr's Flour is one many of you will be familiar with and we will be offering a wide selection of flour from this renowned supplier including small retail bags to 16Kg bulk sacks. On the retail front, our team continues to add new products including PK Foods authentic Indian meals as well as good quality and great value cakes from Kerr's Bakery.
We have a new craft lager from The Skye Brewing Company, gin liqueurs from Redcastle and a range of craft beer from Windswept Brewing in Lossiemouth. Radnor Hills also offer a comprehensive, fantastic value water offering including many 'educational ready' and flavoured drinks in innovative packaging.
Established suppliers from L'Aquila (Delicatessen and fine foods), Brown Brothers chilled meat products and Salty Dog snacks also feature. I trust some of these will be of interest but in the meantime, here's to a successful 2019 season!
Gary Williamson, Managing Director